This is a real life story of a Floh couple. Their names have been changed to maintain their privacy. Learn more at www.floh.in a network that connects singles in real life.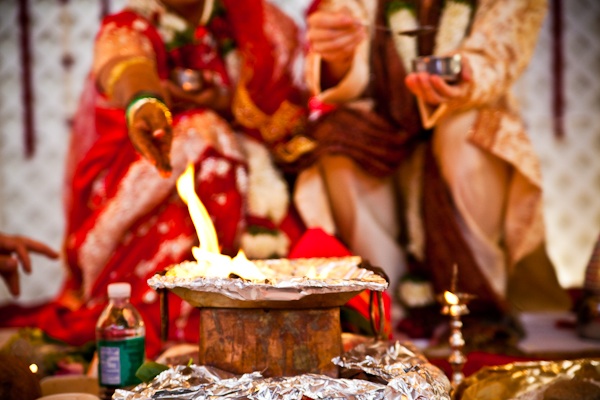 A Dark Dining experience in one of the best restaurants in the city seems like the perfect setting for a love story.
And, it is definitely the setting for this one. When Nitin and Anusha both signed up for this experience-of-a-lifetime, little did they realise it was definitely going to be an event to remember for the rest of their lives.
At the start of the evening, Anusha and Nitin sat at two ends of the table. They didn't get a chance to meet throughout the whole dinner.
Once the meal was over, people started chatting in smaller groups and that's when she noticed him. Busy in an animated conversation with another member. As she got closer, she realised the discussion was about marathon running. His passion for running was evident in the way he spoke about it. His enthusiasm was contagious, and she couldn't wait to get to know him better. And so, she went up to him and introduced herself.
People joined them in the midst of an elaborate discussion on her eclectic taste in books and music, and people left them while he spoke with great enthusiasm about innovation and entrepreneurship.
As the evening came to an end, Anusha and Nitin had met everyone in the room, but they'd gotten to know only one another.
Conversations flew easily and she laughed heartily at his witty one-liners, and he enjoyed her wicked sense of humor. 

It seemed like they had enough to talk for a lifetime, and one evening was not going to be sufficient.
The two connected outside of the network and within a short span of time, as Anusha herself wrote to us "I'm superkicked to tell you guys that thanks to Floh, I've now found my very own Soulmate-Bestie-Partner-in-Crime!"
We're thrilled for Anusha and Nitin and wish them the best in their journey.
If you enjoyed this post, you might also like 'It Will Happen When You Least Expect It To – Floh Success Story #15'
Click below if you want to Join Floh. You can also read more about how Floh connects people in real life by reading our testimonials