This is a post by the Floh team. Learn more at www.floh.in a network that connects singles in real life.
This post originally appeared on Askmen.com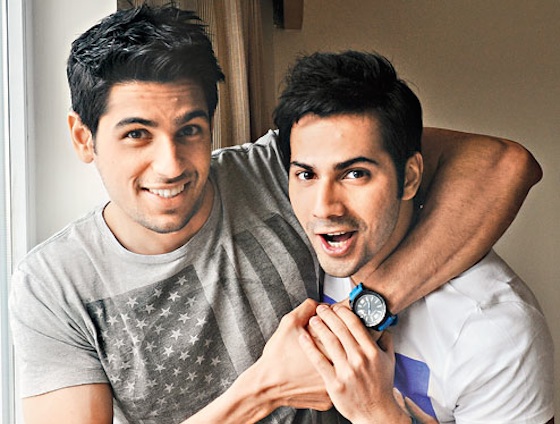 The 20's are an incredible time for men. They're fresh out of college, have set out on a professional trajectory, have started making money and are all set to take on the world. Brimming with optimism and a deep desire to get the maximum out of life, one of the most important elements in their journey is to discover women. Here are top seven things that an Indian man in his 20's wants from a woman:
1) Flirt with as many women as they possibly can
Having transitioned from being a boy to becoming a man, they just can't wait to charm as many women as they possibly can. They're aware that many women will dismiss their flirtatious charms, and are unlikely to become their girlfriend. But hey, there's no harm in practicing. After all, it's a numbers game and meeting and flirting with as many women as possible is going to improve their odds of finding a girlfriend. As the inimitable Woody Allen once said, "Showing up is 80 per cent of life."
2) They want to have sex
Let's address this directly. A man in his 20's wants sex. Lots of it. After having raging hormones for over a decade, the man just can't get enough. And, discovering his sexuality is perhaps on the top of this list. The sexual experiences of a man in his 20's are going to define several aspects of his personality. There will be hits and misses, but the only way to know what really turns him on is to get as much as he can.
3) They are not looking for a committed relationship, unless they know they've found 'the one'
A man in his 20's knows that there's an infinite amount to experience in the world. And, he wants to experience as much of that as possible. He's open to meeting a woman several times to really establish that she's 'the one' before committing to a steady relationship. In a pan-India research conducted by us, a whopping 76 per cent of men said that they would like to take time before committing to a relationship.
4) They would like to split the bill with a woman or even have her pick up the entire tab sometimes
Let's face it. We're in 2015. While a true gentleman is always going to offer to pay the bill on a date with like minded people, he's also been brought up in a world where women and men are on an equal footing. This means that he is going to resent being treated as an ATM and would really appreciate a woman who he's on a date with offers to split the bill, and on occasion, even offers to pick up the entire tab, especially if he's been doing the honours in the past.
5) They are happier hanging out with a woman in a group
Yes, they spend one-on-one time with a woman initially, but they do eventually want to switch to the comfort of meeting in a group. Too many intense conversations with a woman alone are something they are not ready to handle yet. With a bunch of friends around, it keeps things light and easy and he wants it that way.
6) They are not interested in meeting a woman's family. Yet.
They love to spend time with women but that doesn't mean that they want to spend time with the women's families. Meeting the family sends the signal that things are getting serious and unless this is true, a man will be loath to meet a woman's family. On the other hand, if things are progressing in the direction of tying the knot, a man most definitely wants to meet the family that will likely be an integral part of his life.
7) They want to meet and win the hearts of gorgeous women
This may sound a bit shallow, but again, let's call it as it is. With an overdose of Bollywood, where little is left to the imagination, a guy's exposure has an innate influence on his desires. If Aamir Khan can woo and win the heart of Urmila Matondkar in Rangeela, by edging out a macho Jackie, hope springs eternal in a young man's breast!
So there you are – a definitive list of what single men in their 20's want in India today. Carpe Diem!
Click below if you want to Join Floh. You can also read more about how Floh connects people in real life by reading our testimonials