This is a blog post by Floh member, Pulkesin. Learn more at www.floh.in (a network that connects singles in real life)
My introduction to Floh was quite out-of-the-blue. My best friend was getting married and I, as a professional photographer, was in charge of capturing his candid 'getting-ready' moments. My sister walked into the room with a newspaper article about Floh and insisted I should join, having heard good things about it.
Fast forward to a couple of weeks later I find myself a part of this fabulous 'secret society' or should I say, Singles Club! I only say secret because there was a round of interview preceding my entry to it. It was somewhat thrilling in a way, answering questions about who I was, what I did, what I was looking for and so on and so forth. That, was in 2012.
It is now four years later. When someone asks me why I have been a part of Floh for so long, the honest answer would be that I was sort of dormant in the first two years. After that I did go to several Floh events and straightaway felt wonderfully connected with the members. This led me to be the one taking photos of the events (and subsequently many Floh weddings).
I still vividly remember how thoroughly I enjoyed attending Floh's flagship event in Mumbai – the sailing event. I have captured some of the most amazing pictures as a photographer at this event.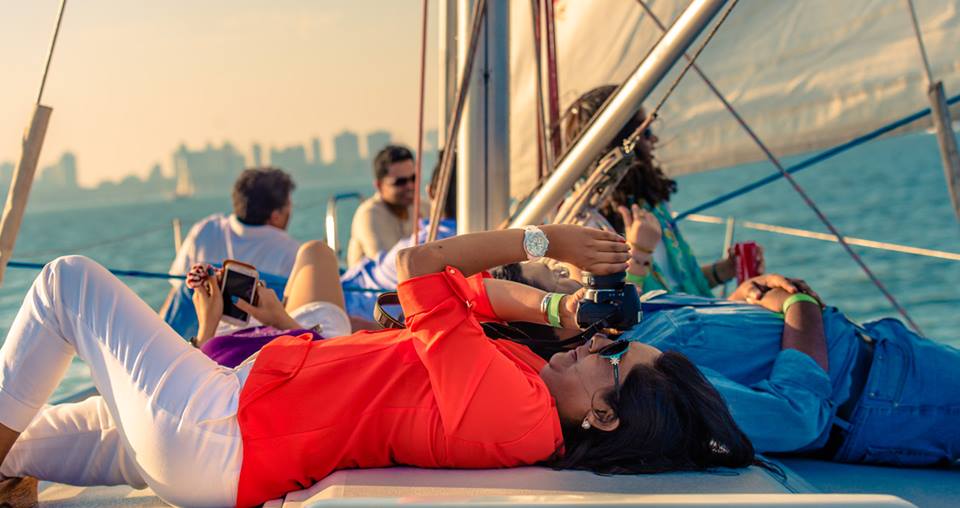 I have made so many friends at Floh and got to go on dates with some amazing women. I can only marvel at the brilliance of the founders – Siddharth, Simran and Sid, of having brought together such a unique lot of people. They really have the best of the lot in there!
It has been a wonderful experience at Floh and I have met so many remarkable people. People who have helped me both professionally, and in matters of the heart. I cherish being a part of this incredible community and know that someone is out there for me. For the time being though, I am content with basking in such marvellous company!
Find Life Over Here (FLOH) – couldn't describe it any better.