There's good reason we love the Floh community so much. It's members continually inspire us with their incredible stories, and give us so much to be proud of. One of those members is Pragya Bhatt.
Pragya is an international yoga teacher and writer. Her first book "Beyond Asanas: The Myths and Legends Behind Yogic Postures" was published in 2019 by Penguin. We recently attended her session at the Bangalore LitFest and caught up for some post session tête-à-tête.
Tell us about your journey with Yoga. What got you started?
The story of my life was pretty standard. I was a software engineer, overweight and stressed-out. I actually went to a yoga class to get back in shape. I liked it so much that in 2012 I got certified to teach!
And it has been a wonderful journey since then. The deep practice of yoga has instilled a sense of gratitude within me, and that in turn has attracted so many good memories into my life.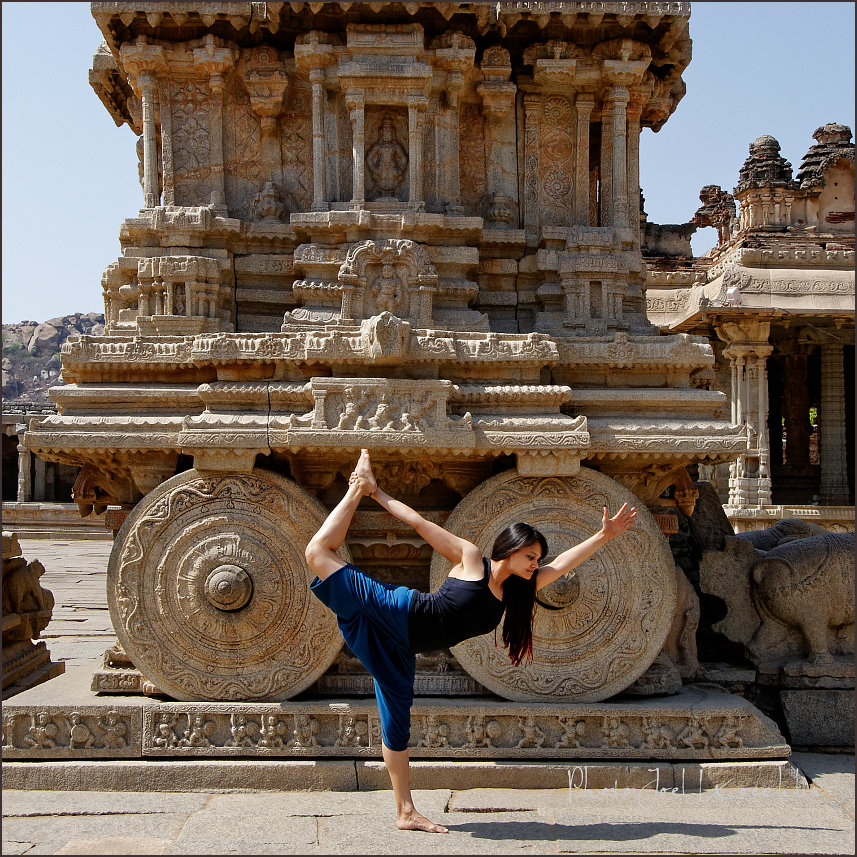 It's interesting that you say that. How did Yoga help you with gratitude and self-love?
Well, for years I had been lost in a quagmire of wrong decisions, a constant feeling of displacement and an increasing sense of despair. And one day, I decided enough was enough. I always had the option of wallowing in self pity, but I was driven by a steady flow of endorphins as a result of a regular asana practice.
I was in a state of exploration and excitement for what was coming up. It was also during that time I decided to end my relationship. The end of any relationship is often compared to death. I compared the end of mine to a glorious re-birth. I categorically stated what I wanted to myself and to the world. What I wanted was simply this: ME. I think, Yoga practice by its very nature calms you down, and the intensity of my asana practice ensured that I glowed and stayed in shape. The more I took care of myself physically and mentally, the better my experiences were with the people I met.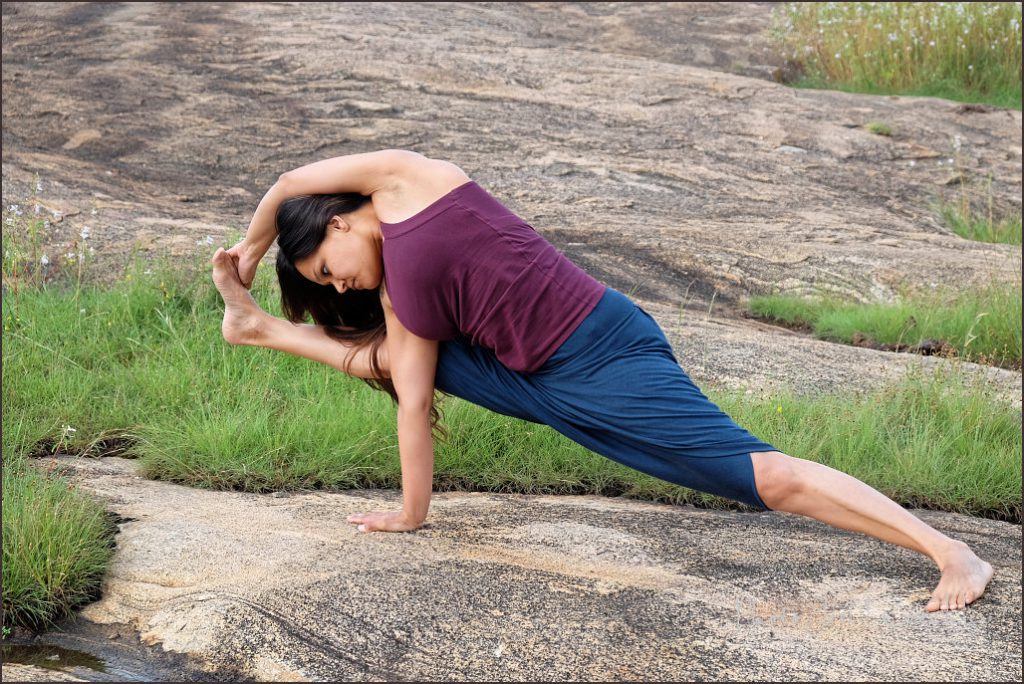 So did you get back into the dating game? How did you find out about Floh?
The few yoga classes I had were with students who genuinely cared about me. One student, an older gentleman, urged me to join Floh. He told me it had a rigorous shortlisting process and that everyone on the platform was authentic, young and smart. And that I may find someone like myself there.
And how was your initial experience on Floh?
Well, initially, I looked at profiles half-heartedly. It was, in fact, my neighbor who cheerfully looked through profiles for me and 'bookmarked' them. To give her due credit – it helped. My initial reluctance and hesitation changed to a novel interest in all the potential friends I could make, all the potential interesting dates I could go on. It culminated in my first Floh event – a book exchange.
How was the event? How did it feel to put yourself out there?
The event was great! After the event I went for an informal coffee with a group of people I'd met at the event. I began to realise that people were more like me. I was still a little disappointed though- I hadn't met anyone that I really hit it off with.
I promptly pinged Siddharth Mangharam, the Founder of Floh (who Floh members know as Sidman). I told him about my concerns and his advice to me was to take charge – to reach out to people I was interested in and to let the "magic of Floh unfold".
The word 'magic' really stayed with me. If there was magic, I wanted it.
That same day I bookmarked and initiated chats with two gentlemen. Both lived in other states and both were slated to visit Bangalore in the coming week.
And did you end up meeting with them?
Yes, I did. I went to a beautiful cafe on a date with one of them. He was a tall, smart gentleman, very conversational on chat, but face to face he was a little hesitant. At one point, all the contents of his veggie roll fell out all over his plate. It was an eventful date.
Did you guys stay in touch after that?
My life progressed and we continued to talk. Professionally, I was getting more serious about yoga and had been writing about my journey. I was trying to write a book and around that time we had started to really connect. When my book deal landed in my inbox, he begged a common friend for my address and had delicious pastries delivered to my doorstep!
What about the magic that Siddharth (co-founder of Floh) had mentioned to you? Did you find it?
Soon after I received the pastries, I felt the magic unfolding in Pune when he flew down for a weekend. We rented a car and he showed me the waterfalls around the Aravalli hills. We had steaming cups of tea at a restaurant around the Mulshi lake even as the rain pounded down around us.
Those who don't believe in magic will never find it. I believed in it, I surrendered to it, and so I found it.
What do you think helped you surrender to it? What would you tell other single women out there?
Why certain things work out and some don't can't be explained. But I think there are a few reasons why I believe things worked for me –
+ I was clear about what I wanted from Day 1. I wanted a 'nice' guy. Unbeknownst to me, this statement was just another way of saying: I want someone I can talk to and connect with. Someone who is respectful and kind and understanding. The more this statement bounced around in my head, the more I affirmed all the 'right' attributes and perhaps, even attracted them to me.
+ I stopped judging. I set aside any preconceived notions I had about people and about myself. I was always polite, interested, kind and above all, genuine.
+ I wanted to have fun. I was discovering the joys of being single again and I was in no rush. I went to bookstores alone and had fun browsing amongst the shelves. I went shopping by myself and loved it. I went out partying with my friends and enjoyed that too. I started a running group and got happier and fitter. In short, I looked at everything that was right in my life and maximized it.
+ And above all, the relationship I was looking for was a relationship with myself. All of us at different points have been scarred by a relationship, platonic or otherwise. These experiences leave us vulnerable, nervous, hesitant, closed, cynical. I was lucky to not have fallen into that rabbithole. And because of that, today I feel very much 'together', happy, settled and the spring in my step resonates with the beat of my heart.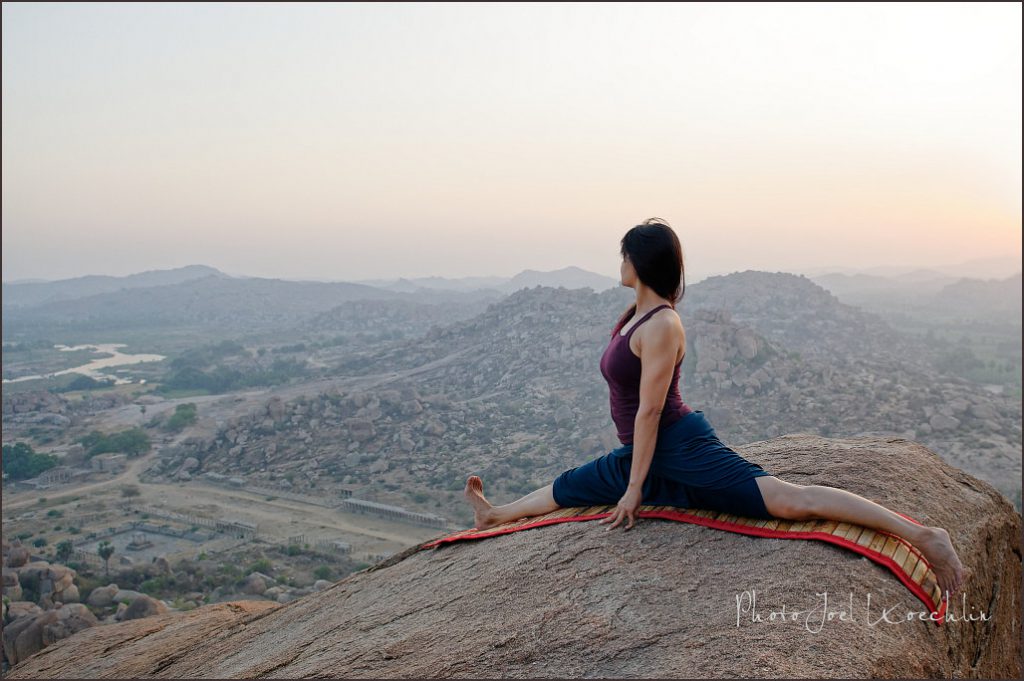 If what I've written above resonates with you, I'm confident that you will really like being a Floh member. Floh is a curated community for Indian singles who are looking for a meaningful relationship. Click here to read more about Floh.

You can find Pragya's book "Beyond Asanas: The Myths and Legends Behind Yogic Postures" on Amazon and Flipkart.